Hey all.
I've made no secret of my fondness for my gold boomies and my burning hatred for the star-shaped comstars (normal and reversed). When I bought my bike, my plan was to upgrade to modern 17" wheels and USD forks with radial brakes, but two things prevented that... First, I became more and more fond of the gold-anodized finish and overall look of the boomies. I mean, I remember the first time I cleaned them up and wheeled them into the bright sun - a year of planning fell over like a house of cards. Second, I saw more and more photos of CBX's with USD forks and 17" wheels that retained near-stock ride height, and found that I just don't like the look. A lowered 'X on modern wheels can look dandy, especially if it gets a bit of a 'fighter treatment - but I wasn't willing to give up all of the ground clearance that would be lost with that approach.
So I greatly complicated my suspension upgrades by deciding to keep the boomies while upgrading to full cartridge internals and 4-piston Brembo calipers. Lots of customization was required as a result, but I'm quite happy with how it all turned out. My one beef about my current setup is that I think the 17" rear makes the rear tire look too much like a gumball. Also, it would have been nice to fit 4-piston calipers without needing mounting adapters.
That said, I do spend a lot of time thinking about options for this bike, or other directions I would/could go if I was doing another build. If I was starting from scratch, I would go with 18" front and rear in sizes from a popular bike that lets me get decent modern sport/touring tires that look at home on the bike.
I wanna share three options I've come across in case this ends up being of interest to any of my fellow CBX aficionados here.
1. Modern CB1100
I've thought for a long time that these would look great on almost any vintage Honda. IMO they strike a great balance of being reminiscent of the star-shaped comstars while looking way better, and really echoing the old split-spoke cast wheels on the 80's CB1100F while offering an 18F/18R combo instead of the 18F/17R of the vintage wheels. As a bonus, the modern RSU forks and large (but airy) rotors and 4-piston calipers would be a great upgrade and look right at home on the bike.
Despite being a comparatively recent bike, it is getting hard to find good tires in appropriate sizes for these wheels. Also, while the forks would look good on a CBX (might require extensions) and likely work way better than the originals, they're still cheap damping rod forks. If you wanna build a bike around these wheels and front end, plan on custom triples for the 41mm forks, probably some fork extensions, and some cartridge emulators.
2. Mid-80's GSX-R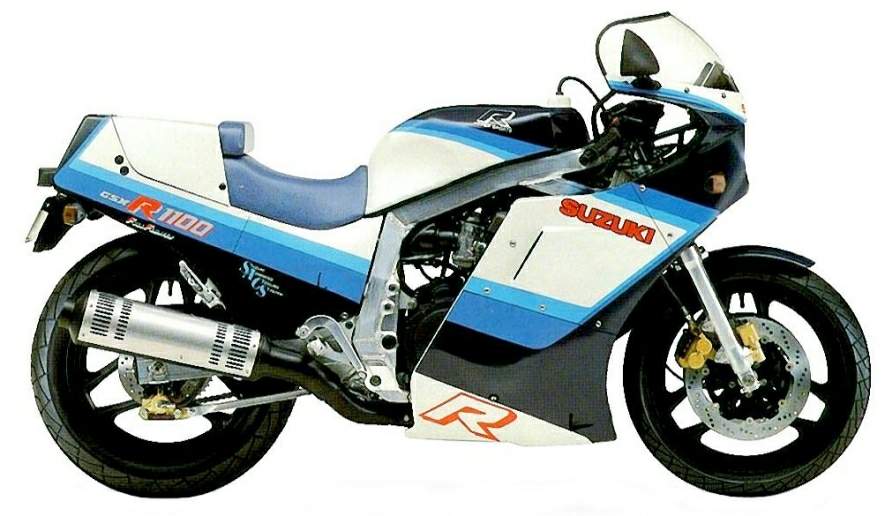 I believe these are the same sizes as the modern CB1100F noted above. You can find nice-looking used ones on ebay. They also look like the 80's CB1100F cast wheels, but have the benefit of being 18F/18R. Like the modern CB1100F, they came with proper brakes, but I would not consider a front end swap with those dead-tech anti-dive forks.
3. BULL DOCK Lavorante
This is a modern, forged wheel in an 18F/18R package. Front is 2.5, and rear is 4.5. They come in 3 colors/finishes including matte black and silver/grey, but nobody cares about that because they also come in:
GOOOOOOOOOOOOOOOOOOOOLD!!!!!!!!!!
I'm not gonna lie - I want those wheels. I just learned about them today when Takahiko Sonomeccanico Yokokawa posted some photos of his bike on the FB group "CBX 1000" with these wheels. To me, they look a bit like a cross between an old 3-spoke Dymag, and the vintage split-spoke wheels I noted above. These wheels are way more refined and more expensive than the other 2 options - they're also hard anodized aluminum like the gold boomies.
Anyhow, I hope that this is of interest (and maybe use) to someone else here.