I am really thrilled to announce that the Los Leos Bonneville CBX has found a new home.
My good friend Daniel Schoenewald has given it a place of honor in his beautiful collection.
I would again like to thank Tom Neimeyer, Nils Menten, Mario Rovira (MRCBX), and Daniel Schoenewald.
This has really been an adventure for an old has been(me). I feel like this is a great place for the
bike. I think it is a piece of history and deserves to be shared and not put away in a corner of my garage.
Me
Daniel Schoenewald
The Perfect New Home !!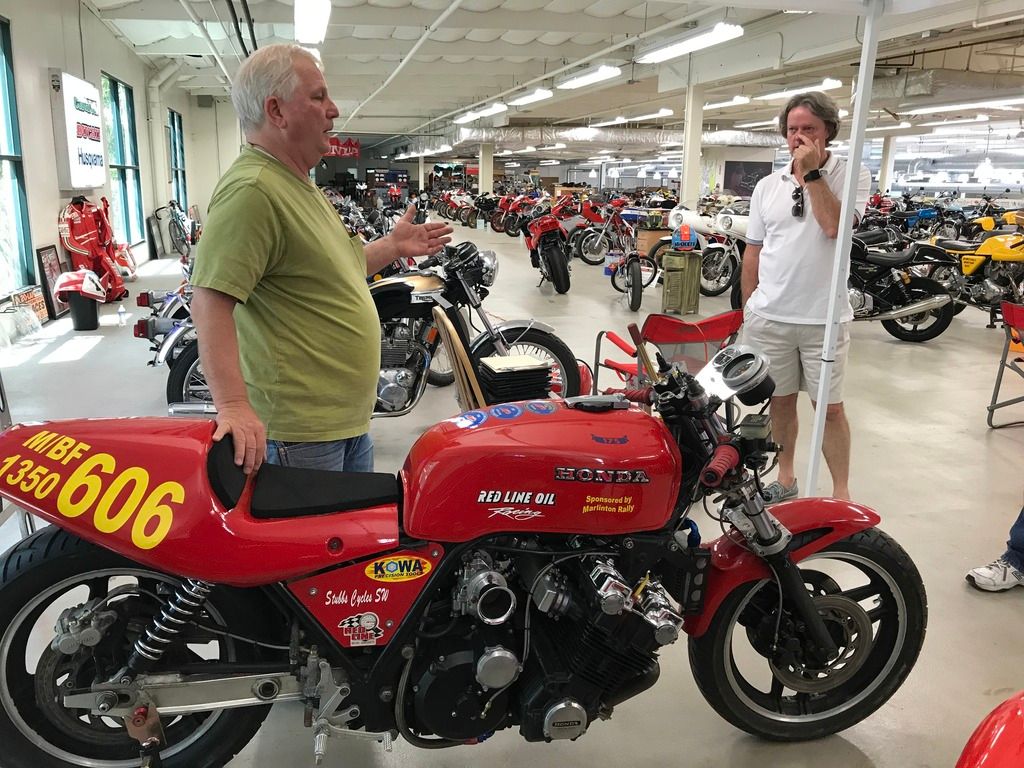 Very Best,
Phil