Hey fellas...
I was inspired to build a cbx streetfighter similar to bikeymikey's earlier last year however my project never lifted off...
(New to building bikes... this would be the first project)
I did purchase a few parts to try and get the rolling chassis together e.t.c. however It looks I may have to start there again.
Front End: I picked up a 2010 CBR 1000 RR complete front for $500. clipons, triples, calipers e.t.c... but my buddy ended up using my front end for spares, so... I could go shop for a new one or keep using that one...
Swing Arm: 2008 Ducati 848 rear swingarm. (shock, linkage e.t.c.) My rear swing arm proved to be a huge mistake (Looks odd with the rest of the cbx), and It looks like Im on the market for another one.
- Looks too curvy to work with the rest of the cbx's lines. (Thoughts?)
I have a bunch of 98-99 R1 spares... Forks, Front & Rear Rims with rotors calipers and all... I was wondering if you guys know of anyone who's used a 98-99 R1 Swingarm for the back of a CBX yet?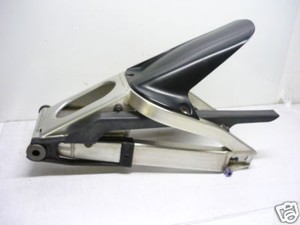 Any suggestions on which Swingarms that looks good & ease to adapt that I should use or shop for?
Thanks!