So i bought this CBX, with the intention of getting it running and riding for a few years , finishing the other projects and getting to it after they were completed).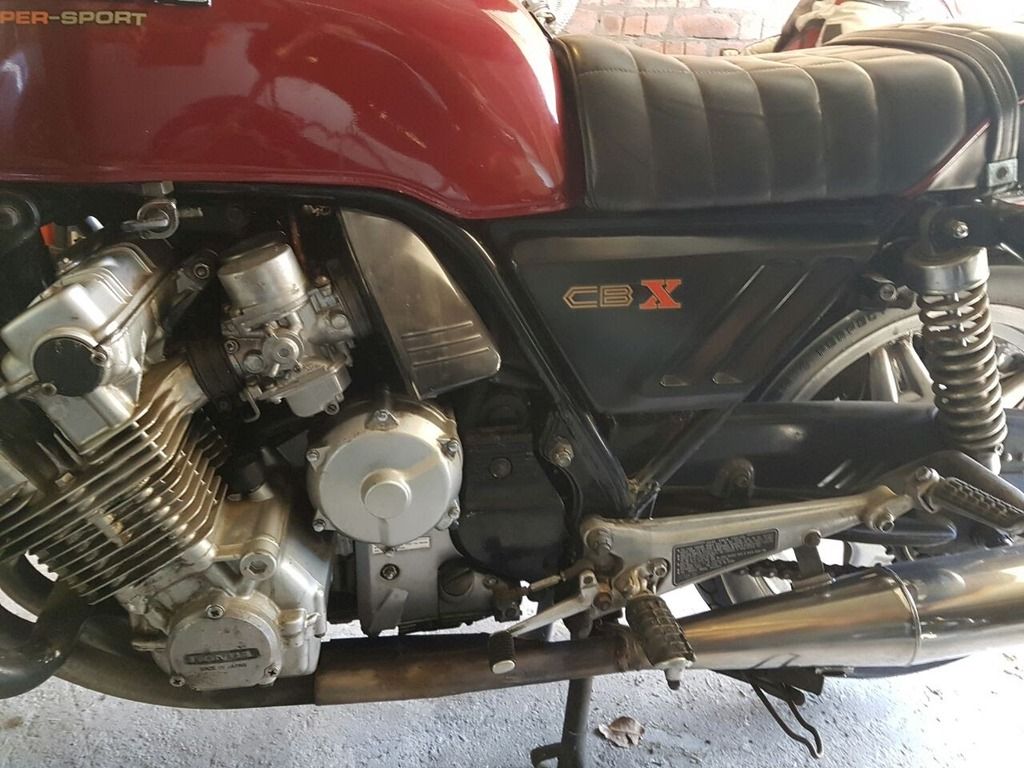 I bought it from the "mechanic' who had got it running for the owner. I couldn't hear it run as it had no battery.
Ok, a gamble ... but she looked pretty good(all original bits were there) so i jumped at it.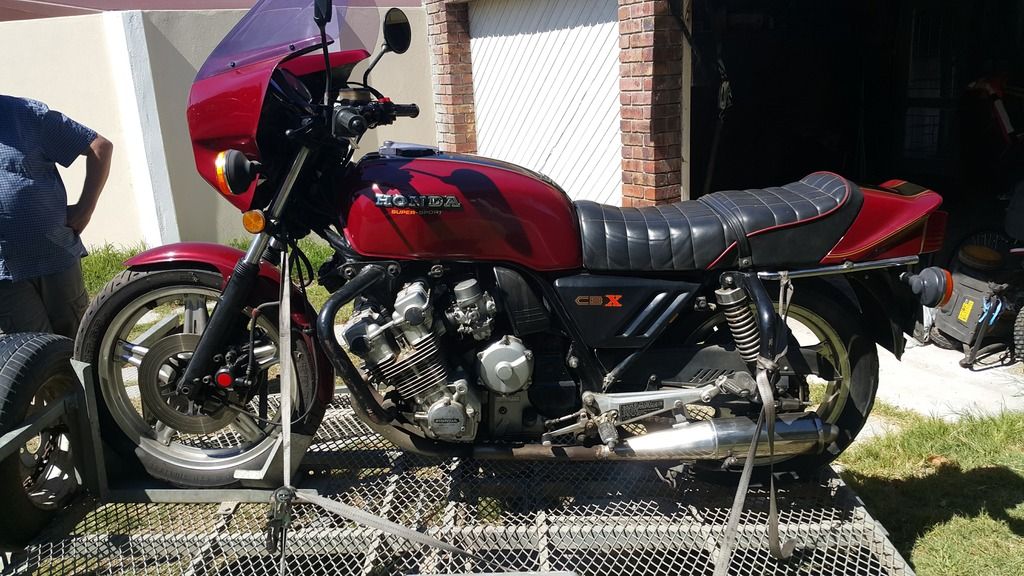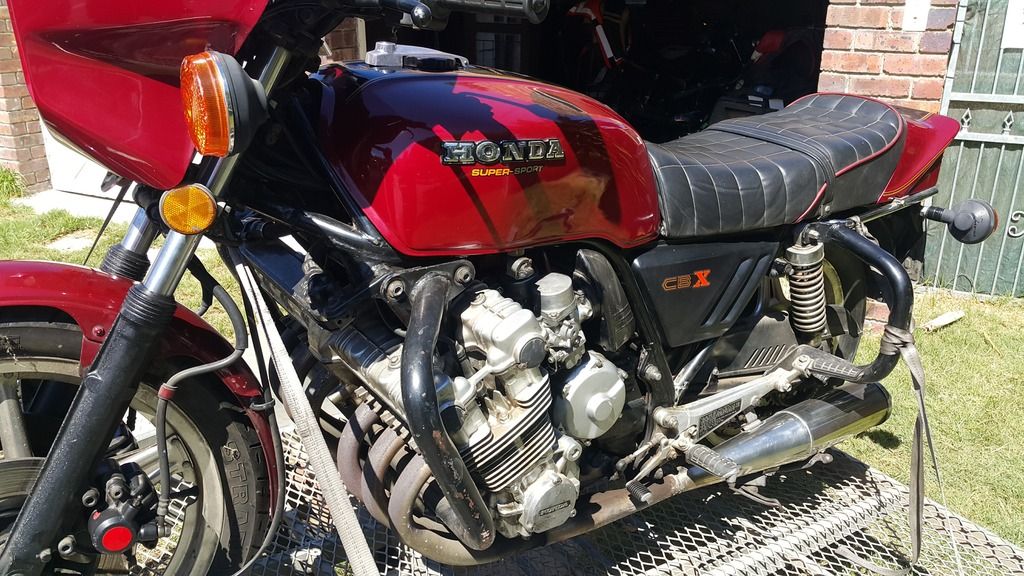 At home with the others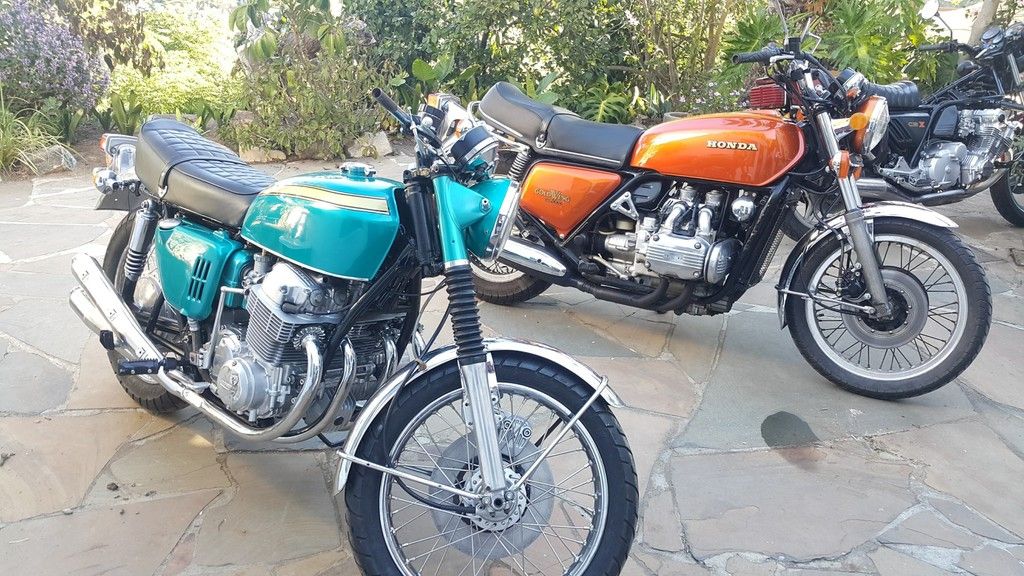 First thing, fairing had to go. And a good clean and polish so i could see what i'm working with. While i was at it i gave the crash bars a spray as well as the exhausts, which consisted of 6 headers and 2x stainless cans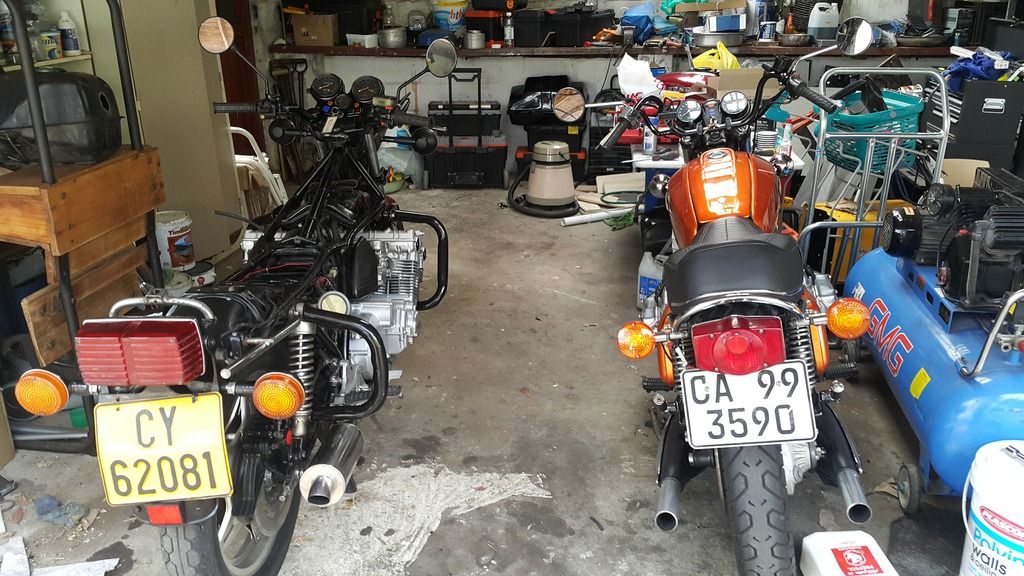 The cam caps were broken. I met a guy who kindly gave me a set (they were ceramic coated black... but they were free
Boutght a new battery and she Fired up.
Great!!!, there were clouds of smoke , some cylinders were backfiring but she was running albeit , badly.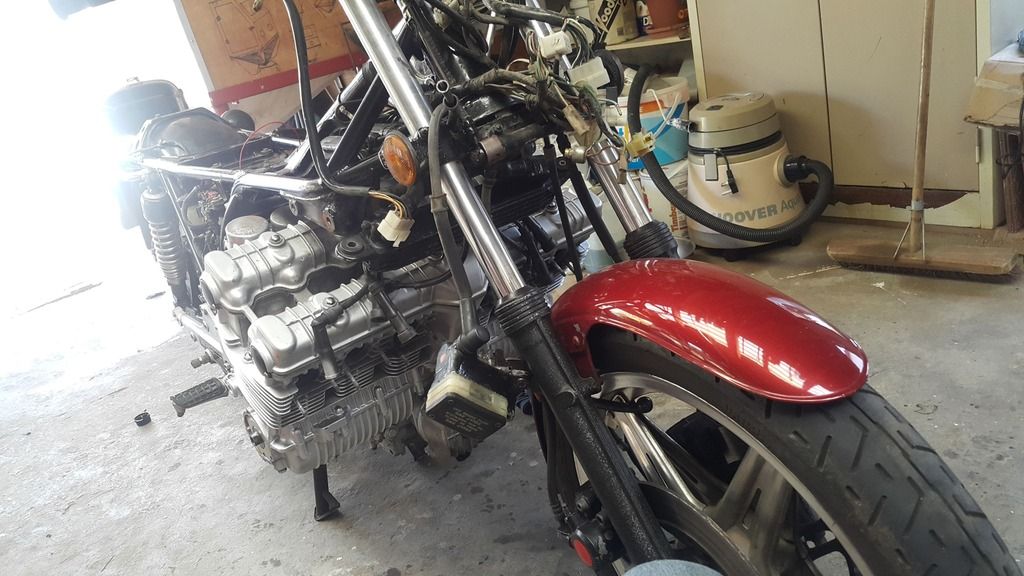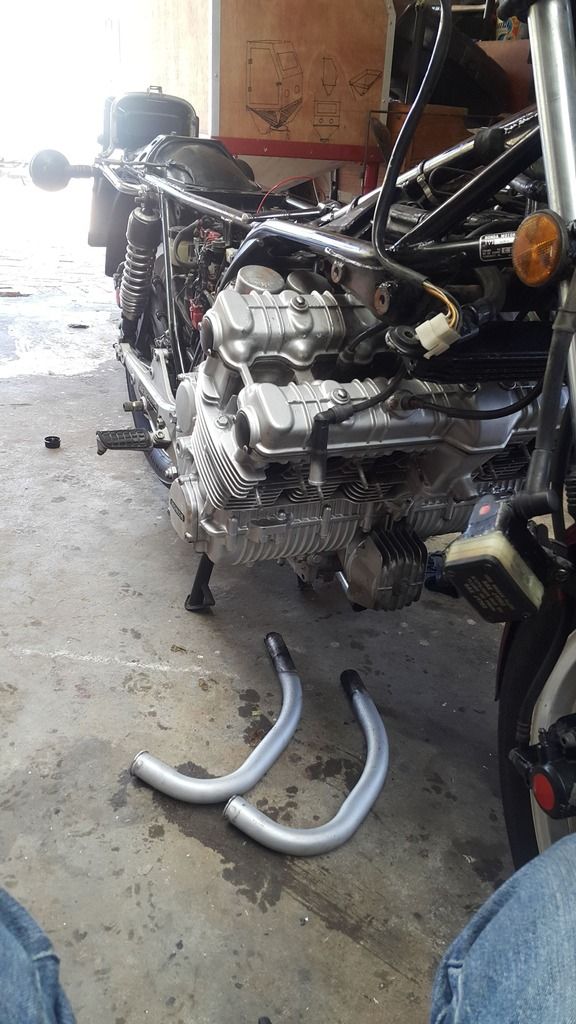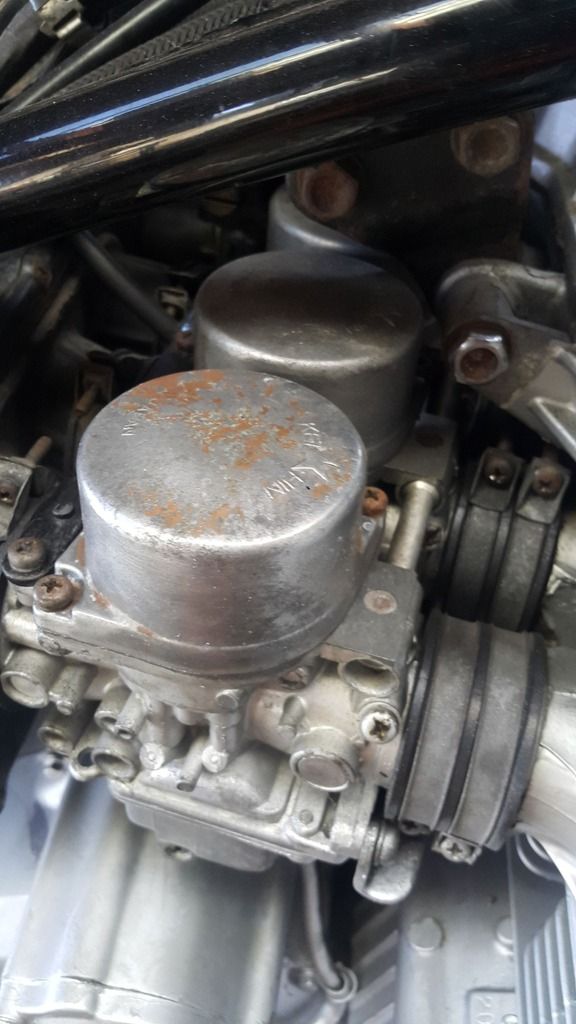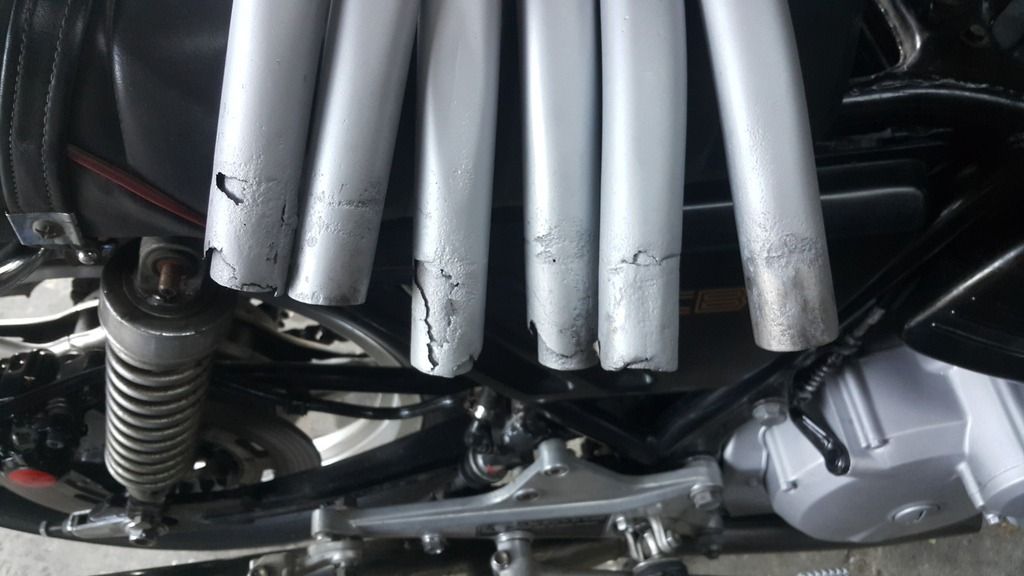 There was an awful amount of fuel running through the carbs (the overflow was blocked as i discovered later)
This fuel depoisited itself on the floor as well as over the crankcase.
Being an idiot i was hoping it would clear with a bit of running and fuel additive....
Turns out backfiring and fuel all over the place don't mix and i suddenly noticed the floor and crankase were on fire. Not a whoof one would notice but a subtle flame that grew all over the engine and floor.
In a flat out panic I played
whackamole
on fast foreward and somehow managed to put the lot out.
I went home after that.
Took the carbs out and gave them a going over,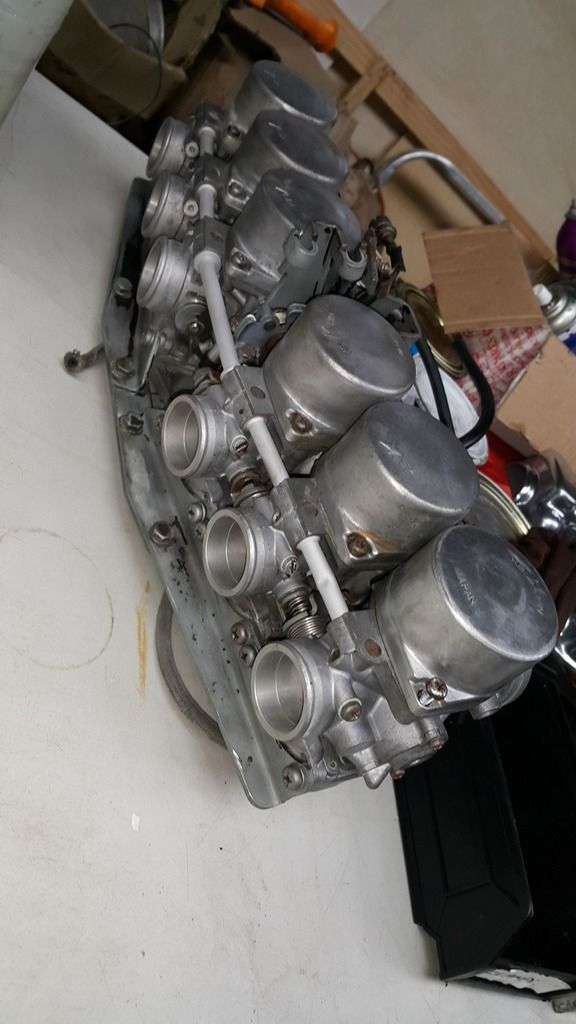 Round 2.
Less fuel everywhere and more in carbs after the cleanup
She was running rough (chains flapping around madly) but after a bit of synching she quietened right down.
Fantastic... plan is going ahead.
And its running on all 4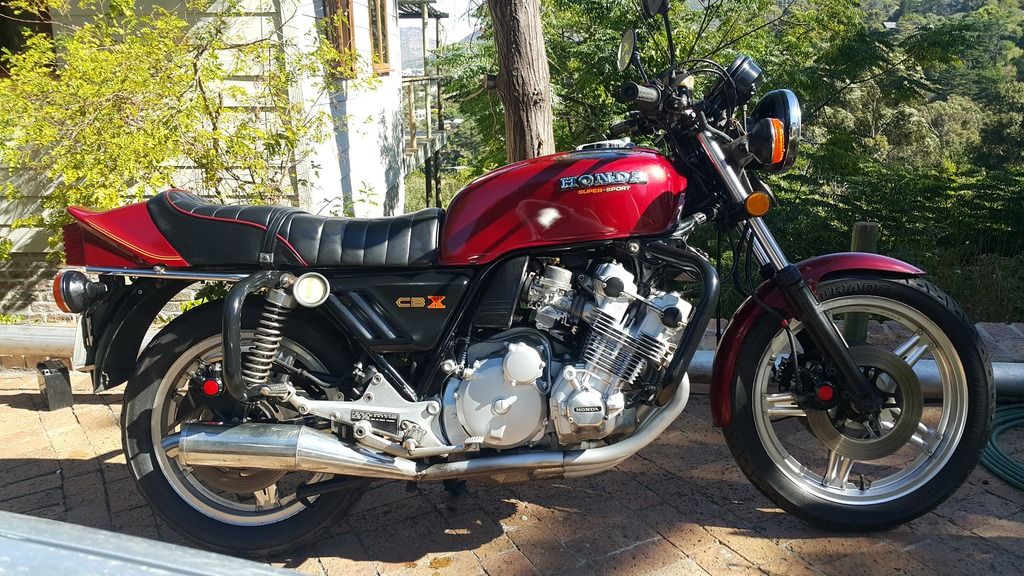 But... you know how you can't just leave things when they are not 100%, well i felt i could quieten the chains down further.
I checked the manual which stated to loosen and tighten the tensioners... with the engine running.
Front one was no problem but getting to the rear was proving very difficult,...and hot.
So i switched the engine off, let it cool and loosened the rear.
Then started the engine.
It barely swung before locking dead.... valve i thought.